Regular price
$19.50 USD
Sale price
$19.50 USD
Unit price
per
Sale
Sold out
Our iconic low-top moc with a custom look. Plus a little extra height and a little extra cushion. Still super lightweight. Easy-On elastic lacing system and our patented UltraLIGHT EVA outsole for superior comfort. Featuring contrasting textures and hand-stitching at the heel.
SHOE SPECS:
Wide comfortable fit

Flex & Fold Technology

Ultra-Light outsole

Cotton canvas upper

Slip-on

Anatomical Memory foam insole

Machine washable (cold)

4.2 oz. weight per shoe

How to Measure the Product's Size?

1. Foot Length
Measure the maximum length of your foot.
2. Ball Girth
Wrap a tape to measure around the widest part of your foot.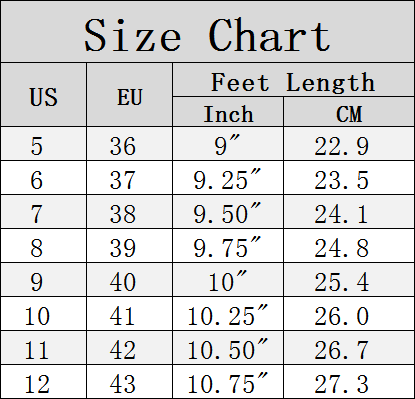 Dimensions

Product No. 5 Standard Correspondence
US SIZE 5 EU SIZE 36
Foot Length 9 INCH/22.9 CM

Product No. 6 Standard Correspondence
US SIZE 6 EU SIZE 37
Foot Length 9.25 INCH/23.5 CM

Product No. 7 Standard Correspondence
US SIZE 7 EU SIZE 38
Foot Length 9.50 INCH/24.1 CM

Product No. 8 Standard Correspondence
US SIZE 8 EU SIZE 39
Foot Length 9.75 INCH/24.8 CM

Product No. 9 Standard Correspondence
US SIZE 9 EU SIZE 40
Foot Length 10 INCH/25.4 CM

Product No. 10 Standard Correspondence
US SIZE 10 EU SIZE 41
Foot Length 10.25 INCH/26.0 CM

Product No. 11 Standard Correspondence
US SIZE 11 EU SIZE 42
Foot Length 10.50 INCH/26.7 CM

Product No. 12 Standard Correspondence
US SIZE 12 EU SIZE 43
Foot Length 10.75 INCH/27.3 CM
Materials

Material
High-quality long-staple cotton

Shipping & Returns

Shipping & Returns
We have warehouses in various countries around the world, and have cooperated with major global express companies to provide 7×24-hour express services, which can reach anywhere in the world.
North America, including the United States, Canada, Brazil and other countries, arrives in 7 to 12 days
The Middle East includes Israel, Saudi Arabia, Qatar and other countries to arrive in 6 to 10 days
European regions including the UK, Germany, France, Italy and other countries arrive within 10 to 14 days
Southeast Asia including Malaysia, Singapore, Thailand, India and other countries 4 to 7 days to arrive
Australia 12-14 days to arrive
View full details
The store's promise
1. We promise to arrive in all regions within 15 days, and we will refund if it is not in stock.
2. We promise that all products are consistent with the pictures, and we will refund if they are inconsistent.
3. We promise to ship within 2 days after placing the order, and we will refund if the time is exceeded.
4. We will strictly guard customer information and bear legal responsibility for selling customer information.
5. If you encounter problems when choosing a size, you can always ask our customer service staff for help, we provide 24-hour online customer service.
6. If you receive the goods and feel that the size is not suitable, we can provide free return and exchange services.
7. We support credit card and Paypal payment, which is a secure payment method signed by our company.
8. We guarantee 24-hour customer service online, if you want to contact our business manager, please send an email Email: 1977374224@qq.com