Regular price
Sale price
$39.89 USD
Unit price
per
Sale
Sold out
The Only Ultimate Non-Slip Bath Mat You Will Ever Need!
Having a slippery shower floor can be extremely dangerous.

 

 

According to the CDC, over 200,000 Americans slip on wet bathroom floors every year! Plastic bath mats are also perfect breeding grounds for bacteria, which can transfer to you and cause skin irritation or even foot fungus.
That's where our

 

Simpli Secure™ non-slip mat

 

comes into play. Made with high-quality rubber and designed with fibers that stick to most surfaces, this mat is both

 

durable and convenient

 

with its size and shape. It also has a textured surface that won't leave your feet feeling sore after a nice shower!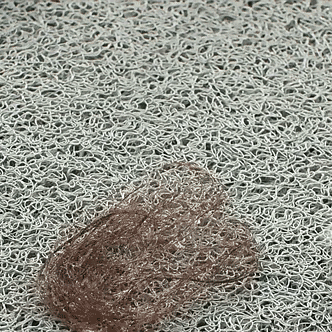 Why Ours?
The answer is simple.

 

Quality! Strength! Uniqueness!

 

Our non-slip mat holds up to 750lbs which means you'll never have to worry about the mat slipping or bunching up underneath you with any weight applied to it.
Protect your household from unexpected slips and falls. It makes it easier to get in and out of the tub. Our

 

 

Simpli Secure™ non-slip bath mat prevents slipping, which means less risk of injury and the need to clean the floor all the time.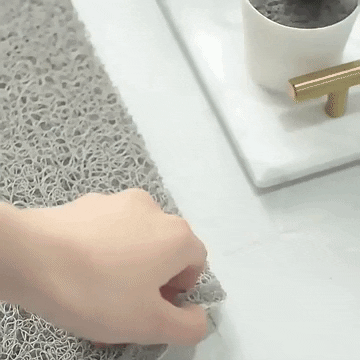 Key Benefits
✓
No More Slips:
 

The

 

 

Simpli Secure

™ 

non-slip bath mat has been designed to provide the ultimate safety. The textured surface ensures you have a firm grip, while the extremely water-resistant material means you won't have anything to worry about when it comes to slips and falls.
✓
High Quality:
Not only does this mat look great, but it's made from high-quality PVC materials so you know it will last. Made from high-quality PVC materials to ensure durability and longevity.
✓
Great Gift Idea:
Do you have a relative who is vulnerable to slipping? They will surely love this as a gift idea. Whether it's for grandma or grandpa, no one will say no to such an amazing gift.
✓
Soft Material:
The material we've used in designing our

 

 

Simpli Secure

™ 

non-slip mat allows water to sip through seamlessly. This prevents water from being held up in the mat causing you to be cold.
✓
Long Lifespan:
Made of high-quality anti-slip material, this mat is durable enough for long-term use.
✓
Light Weight
: Small size and lightweight design make it easy to carry around, no matter how often you take a bath.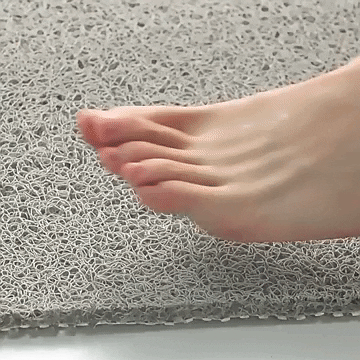 Why Wait:
Treat yourself to the luxury of a slip-resistant shower mat by ordering now.
Product Specifications:
Material: PVC
Main component of fabric: PVC
Cleaning type: hand washable, machine washable
Color: gray, brown, beige
Size: 40x60cm, 40x80cm, 44x75cm, 50x80cm, 60x90cm

Included in Package:
Dimensions

Product No. 5 Standard Correspondence
US SIZE 5 EU SIZE 36
Foot Length 9 INCH/22.9 CM

Product No. 6 Standard Correspondence
US SIZE 6 EU SIZE 37
Foot Length 9.25 INCH/23.5 CM

Product No. 7 Standard Correspondence
US SIZE 7 EU SIZE 38
Foot Length 9.50 INCH/24.1 CM

Product No. 8 Standard Correspondence
US SIZE 8 EU SIZE 39
Foot Length 9.75 INCH/24.8 CM

Product No. 9 Standard Correspondence
US SIZE 9 EU SIZE 40
Foot Length 10 INCH/25.4 CM

Product No. 10 Standard Correspondence
US SIZE 10 EU SIZE 41
Foot Length 10.25 INCH/26.0 CM

Product No. 11 Standard Correspondence
US SIZE 11 EU SIZE 42
Foot Length 10.50 INCH/26.7 CM

Product No. 12 Standard Correspondence
US SIZE 12 EU SIZE 43
Foot Length 10.75 INCH/27.3 CM
Materials

Material
High-quality long-staple cotton

Shipping & Returns

Shipping & Returns
We have warehouses in various countries around the world, and have cooperated with major global express companies to provide 7×24-hour express services, which can reach anywhere in the world.
North America, including the United States, Canada, Brazil and other countries, arrives in 7 to 12 days
The Middle East includes Israel, Saudi Arabia, Qatar and other countries to arrive in 6 to 10 days
European regions including the UK, Germany, France, Italy and other countries arrive within 10 to 14 days
Southeast Asia including Malaysia, Singapore, Thailand, India and other countries 4 to 7 days to arrive
Australia 12-14 days to arrive
View full details
The store's promise
1. We promise to arrive in all regions within 15 days, and we will refund if it is not in stock.
2. We promise that all products are consistent with the pictures, and we will refund if they are inconsistent.
3. We promise to ship within 2 days after placing the order, and we will refund if the time is exceeded.
4. We will strictly guard customer information and bear legal responsibility for selling customer information.
5. If you encounter problems when choosing a size, you can always ask our customer service staff for help, we provide 24-hour online customer service.
6. If you receive the goods and feel that the size is not suitable, we can provide free return and exchange services.
7. We support credit card and Paypal payment, which is a secure payment method signed by our company.
8. We guarantee 24-hour customer service online, if you want to contact our business manager, please send an email Email: 1977374224@qq.com